Guided visit Groeninge Museum 2020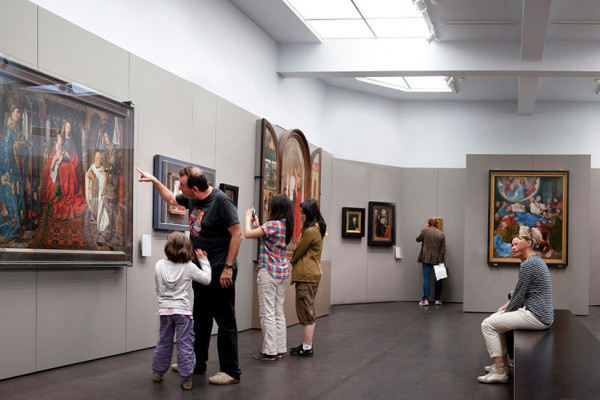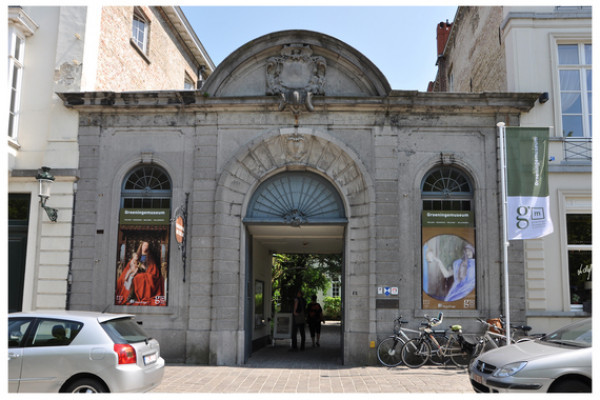 The Groeninge Museum offers a varied overview of the history of Belgian plastic arts. Although the Flemish Primitives are a high point, you will also marvel at top 18th and 19th-century neoclassical pieces, masterpieces from Flemish Expressionism and post-war modern art.
Art
Flemish Primitives
Exhibitions
Not included

The entrance fees are always to be paid cash on the spot. There are special group rates for groups of at least 15 persons (10 Euro in stead of 12 Euro p.p).

Duration
2 Hours
Participants
Maximum 20 participants per guide.
Important information

Booking deadline: : 7 days before your visit.

Purchased tickets cannot be cancelled or refunded.

1 Feb.-11 March: museum only partially open (4 to 5 rooms). Reduced rate: €10 (parties €8)

Please be present at least 10 minutes in advance.

A maximum of 2 guides can be booked per time block. 3 guides needed?  Please choose 2 time blocks. If you have a preference for a guide association you can indicate this in the last step of the payment process.

 

In the period 12/3 through 12/7/2020, the exhibition ´Van Eyck in Bruges´ will be presented in several rooms of the Groeninge Museum. A visit of the latter is included as part of the guided tour.
Further information
The Groeninge Museum is located in the Groeninge district, on the former site of the Eekhoutabdij (Eekhout Abbey). It was designed by architect Joseph Viérin, and as of 1930 it centralised Bruges' collection of paintings, which had until then been rather scattered. Since 1995, an adjoining neo-gothic building by architect Jean-Baptiste Bethune has provided extra space. Viérin's building underwent a complete renovation in 2002, and the area housing the permanent collection was also recently refurbished.
The Groeninge Museum provides a varied overview of the history of Belgian visual art, with as highlight the world-renowned Flemish primitives. In this museum you can see, amongst other masterpieces, The Virgin and Child with Canon Van der Paele by Jan van Eyck and the Moreel Triptych by Hans Memling. You will also marvel at the top 18th and 19th-century neoclassical pieces, masterpieces of Flemish Expressionism and post-war modern art.
2 Reviews
ANNULATIE
Ten gevolge van het Coronavirus werd deze activiteit door uw diensten geannuleerd.
by Marc Baert on 03/19/2020
Beste Dhr Baert, we hopen dat uw bezoek aan Brugge op een latere datum kan doorgaan. Met vriendelijke groet, Isabelle Visit Bruges Incoming
Prachtige rondleiding.
De rondleiding was zeer interessant. De hoogtepunten van de schilderkunst werden duidelijk geïllustreerd. De gids was prima. Zeer professioneel en met de nodige humor. Top!
by Carine Lobbestael on 03/13/2020
Het doet ons plezier dat jullie genoten hebben van jullie gidsbeurt. Hopelijk tot een volgende keer! Met vriendelijke groet, Isabelle Visit Bruges Incoming
More offers from this partner