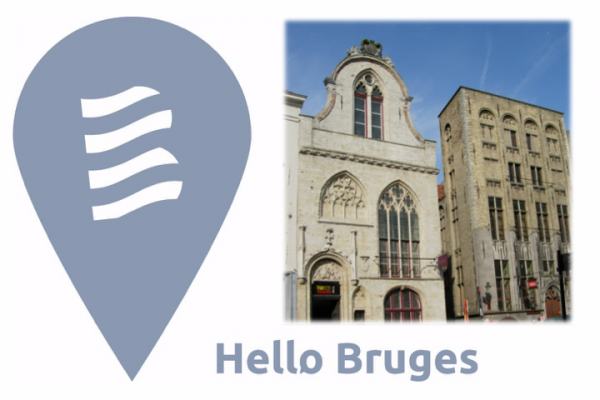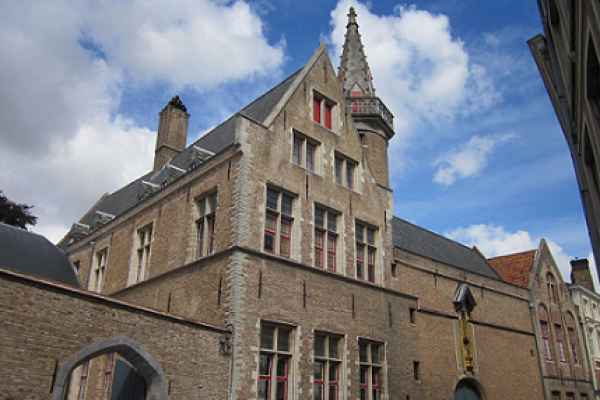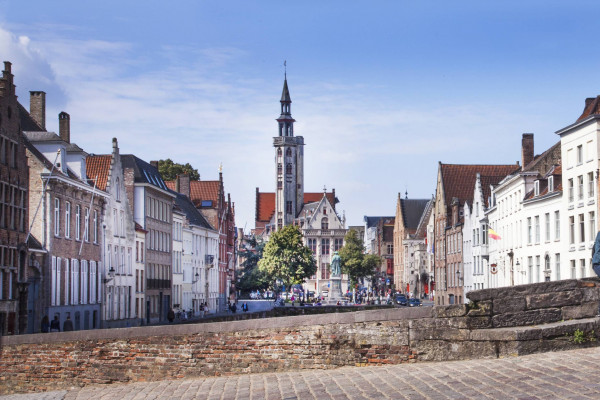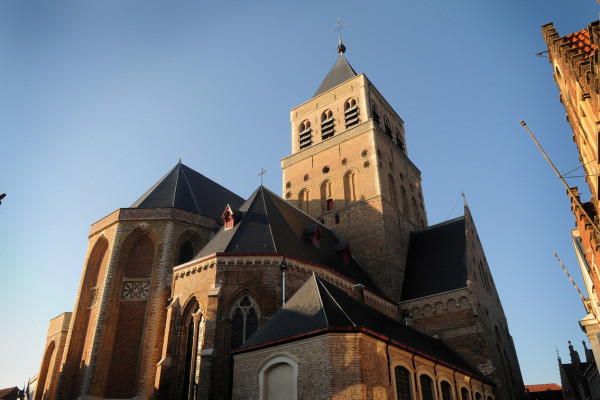 Bruges as an economic metropolis. Superb locations, witnessing an exuberant Burgundian past, line the streets: Saint James's, the Prince's Court, consular houses, impressive manors and the exquisite Court Bladelin. Walk past the access canal, the Toll House and the Burghers' Lodge.
The visit is for all age groups.
We walk on cosy corners and past impressive manors. You come into contact with 14th and 15th century relations between Bruges and the whole world.
Experience Bruges impressive past.
| | |
| --- | --- |
| Not included | Any possible entrance tickets.  |
| Duration | 2 Hours |
| Bring along | The reservation confirmation. |
| Participants | Maximum 24 participants per guide. |
| Important information | Your guide will be present at the starting place (Markt, statue) 10 minutes before departure. Look out for his grey badge. If you prefer another starting place, please contact info@hellobruges.com. Other languages available on request. For more information please consult our website www.hellobruges.com |
3 Reviews
Leerrijk, goed tempo en vriendelijke gids
De wandeling was in orde en leerrijk. Voor mij mocht het nog meer het Bourgondisch verhaal verteld hebben, of de wandeling was uiteindelijk niet het gekozen thema.
by Pascal Alderweireldt on 08/14/2021
Super ervaring
Hef was een zeer aangename rondleiding, super vlotte gids die boordevol kennis zat! Super ervaring gewoon!
by Sam Van Hoof on 10/23/2020
Jaar
We hebben een geweldige dag gehad in Brugge.
Super aardige. Eisen, heel goed eten en drinken. Heel gezellig stadje, wat zeker de moeite waard is te bezoeken en de het Belgische Bourgondische leven te ervaren.
Wij komen zeker een keer terug.

Een klein puntje van kritiek;
We hadden een rondleiding met stadsgids geboekt en op de boeking stond een andere meetingsplaats dan wat de gidsen hadden doorgekregen.
Maar, is allemaal goedgekomen
by Paul Sinke on 09/18/2019
More offers from this partner