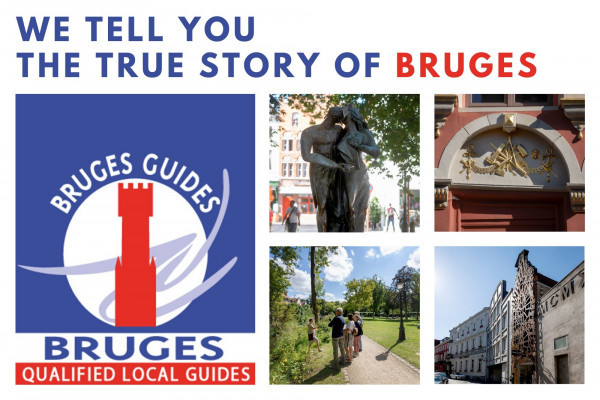 Do you want to know more about Bruges and her unique heritage? Come and explore the highlights of the city from a new perspective. Discover during this walk the best kept secrets where thousands of tourists and people of Bruges pass by without knowing the different tales of the city.
World Heritage
Inner city
Unexpected
Duration
2 Hours
Participants
1 guide for 1 - 24 pax 2 guides for 25 - 48 pax 3 guides for 49 - 72 pax, ....
Important information

Meeting point: Market square: Historium. Please arrive 15 minutes in advance at the meeting point. Our guide will be wearing a badge.

 
Further information
Bruges has become a theme on itself when looking at the world of cultural tourism. A unique architectural heritage exists here as do museums that evoke dreams. Bruges is inexhaustible and unfailing even for those who might already know the city well. With this tour, the attention is focused on lesser known details along the well known routes.
3 Reviews
Brugge en minder bekende hoeken en feiten. Top !
Een heel aangename en leerrijke ervaring voor personen die graag wat meer willen weten van minder gekende plaatsen en gebeurtenissen.
by J Mertens on 09/26/2022
zeer aangename en leerrijke wandeling, zonder de te toeristische plaatsen.
Aangezien we zelf niet zo ver van Brugge wonen, kennen we de meeste toeristische trekpleisters vrij goed.
De gids leerde ons heel wat meer dan dat. We zagen dingen, waar we voorheen nooit op gelet hadden en kwamen heel wat nieuws te weten over het mooie Brugge.
Het was een zeer interessante en aangename wandeling met een topgids!
Een echte aanrader voor wie Brugge reeds kent, of denkt te kennen ;-).
Nogmaals een grote dankuwel aan onze gids.
by Liesbeth Claeys on 10/28/2020
Beste Rosemie Alex en ik willen je nog eens bedanken voor de interessante rondleiding waar je ons afgelopen woensdag op trakteerde. We hebben onze gastvrouw Trees van B&B t'Walleke de volgende ochtend een examen laten afleggen en hebben haar 5 vragen ge
Het was gewoon super. Zoals ik schreef aan Rosemie Ackaert: Brugge heeft echt ons hart gestolen!
by Ann Franssens on 10/19/2020
More offers from this partner