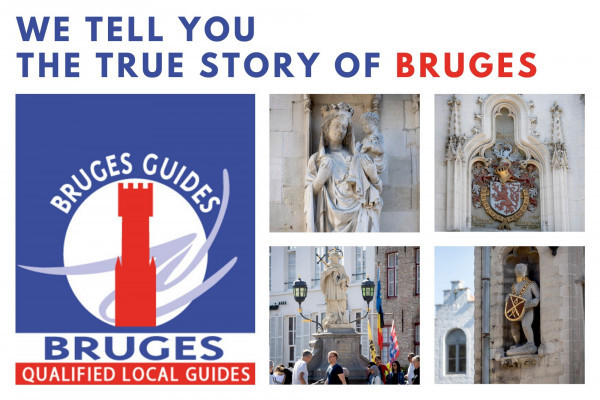 Are you ready to plunge into the magic of tales and urban legends? Come along with one of our passionate guides and get yourself carried away by the numerous myths, tales and legends of Bruges. Young and old are welcome for this walk through the enchanted city of Bruges!.
Stories
Inner city
Must See
| | |
| --- | --- |
| Duration | 2 Hours |
| Participants | 1 guide for 1 - 24 pax 2 guides for 25 - 48 pax 3 guides for 49 - 72 pax, .... |
| Important information | Meeting point: Market square, Historium.  Please arrive 15 minutes in advance at the meeting point. Our guide will be wearing a badge. |
Further information
A walking tour based on traditional stories and legends in Bruges that relate to the buildings, paintings and various locations in the city. The grandiose romantic traditional stories or poetic works speak to us about historical occurrences from the heroic past. Legends center on the folk stories and myths of the people focusing more on the entertaining and moral elements and less on historical accuracy.
6 Reviews
| | |
| --- | --- |
| Overall rating | |
| Value | |
| Fun factor | |
A trip to remember
Werner Cerisier was our guide. We had asked to have the tour in English, since being a mix of Flemish and Filipinos and Werner did this perfectly. It was interesting, with a spark of humor where needed and it was very entertaining and worth to do it again. I can only recommend it . Thanks a lot dear Werner. Danny.
by Danny Vandenbogaerde on 07/27/2021
Leerrijk
Leuk aan het begin van je weekend.
by Suzy Van Gool on 11/02/2020
enthousiast
Het was een enthousiaste dame die gedreven vertelde en ook nog foto's en kaarten bij zich had om alles te illustreren.
de wandeling was eenvoudig en snel te boeken.
by Guy Brewee on 09/03/2020