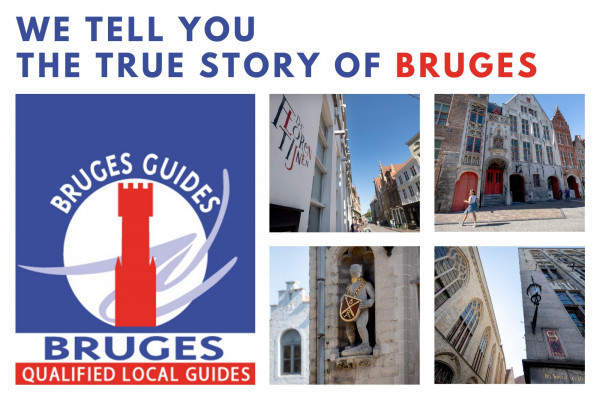 The earlier cosmopolitan cityscape, the glory of the economically thriving Bruges of the 14th and 15th centuries
World Heritage
Old city centre
Must See
| | |
| --- | --- |
| Duration | 2 Hours |
| Participants | 1 guide for 1 - 24 pax 2 guides for 25 - 48 pax 3 guides for 49 - 72 pax, .... |
| Important information | Meeting point: Market square in front of the Historium. Please arrive 15 minutes in advance at the meeting point. Our guide will be wearing a badge. |
Further information
Travel with us through time and explore the city, a flourishing economic crossroad, where beer, gruut and cloth were traded. Our guide will take you to the international quarters and he will show you the multicultural melting pot that Bruges once was.
4 Reviews
*****
Gids was zeer gemotiveerd en heeft zeer goed haar werk gedaan.
Het thema was wel voor ons te algemeen. Het was niet wat wij hadden verwacht.
We hadden meer het brugge verwacht ten tijde van de bourgonidiers, deze zijn niet aan bod gekomen en dat vonden we jammer.
by annick sanders on 01/22/2023
Te traag tempo
Hoewel de wandeling op een zeer interessante manier begon, raakte na verloop van tijd de draad zoek. Er mocht ook wat meer tempo inzitten.
by Jos Daems on 11/01/2022
Interessante wandeling doorheen een minder gekend maar toch wel belangrijk stadsgedeelte van Brugge
Vlotte boeking en organisatie, stipte afspraken
Aan te raden aan allen die verder willen gaan dan het toeristisch parcours en iets dieper willen ingaan op de geschiedenis van Brugges gouden eeuw.
by Eddy Ramael on 10/20/2020
More offers from this partner