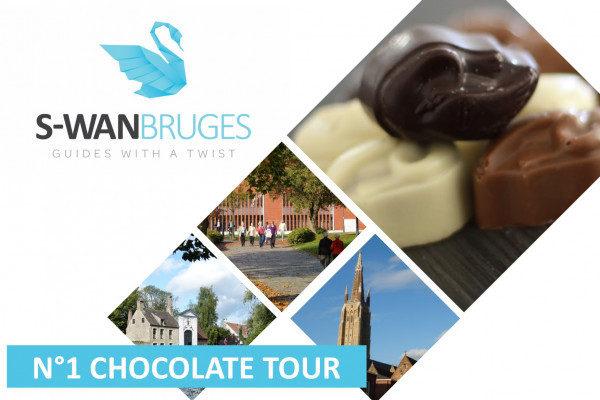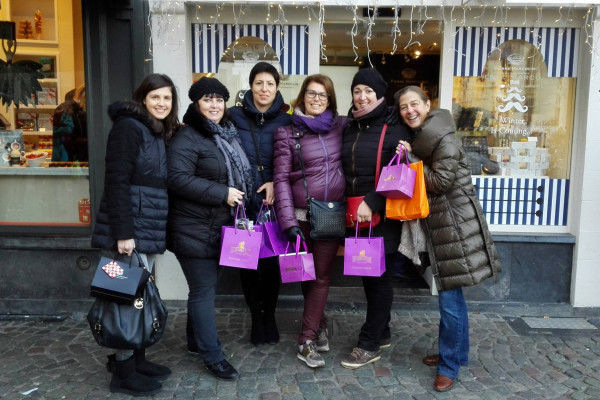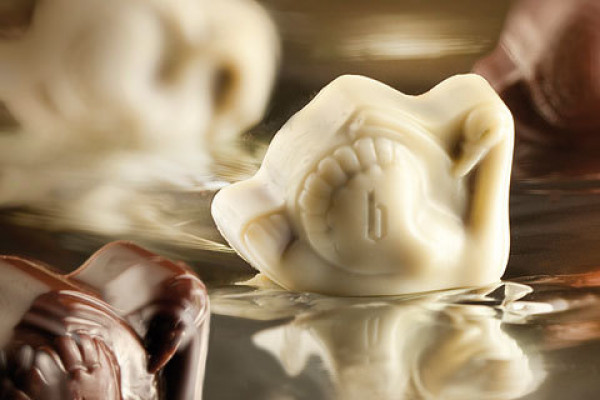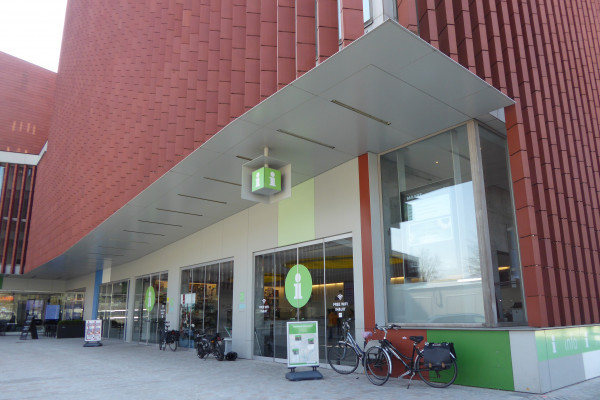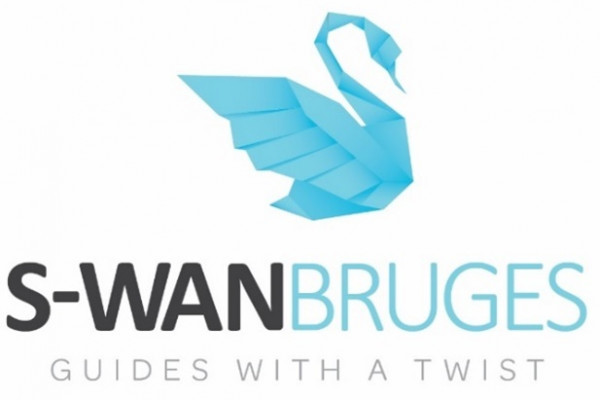 In the company of a S-wan guide, let yourself be seduced into sweet sin. During the walking tour our guide will spoil you with trivia and facts about chocolate. And the Bruges chocolatiers? They provide finger-licking good pralines. Experience, taste and enjoy Bruges and chocolate.
chocolate
chocolatiers
walking tour
tastings
experience
taste
| | |
| --- | --- |
| Included | Several tastings per person are included in the walking tour for which you pay an additional fixed price of € 5.00 per person. |
| Duration | 2 Hours |
| Participants | The number of participants in a group is limited to 20 persons. |
| Important information | Please arrive at the meeting point  (= information office 't Zand, Concert Hall) 10 minutes in advance, because our guide leaves on time. You can recognise our guide by the badge he / she is wearing. |
| Additional information | PDF_S-wan_visitekaartje.pdf |
Further information
The plans for a real Bruges praline had been around for a long time, but they only came into effect in 2006. After many meetings and tastings, the tastiest and most Bruges recipe was chosen by the Bruggeling himself. The "Brugs Swaentje" was born. The recipe? That is strictly secret.Bars or slices, pralines or bonbons, cookies or ice creams, but also chocolate spread and chocolate milk. Pure, milk, white, even pink. Chocolate in all shapes, sizes and weights, used to pay, in medicine, as confectionery, to strengthen, in book form and on film and yes, also in love. Chocolate storms all senses, but besieges above all the taste buds. Facts about this blissful sin make the mouth water. Then only tasting can manage pleasure.
4 Reviews
Simply great!
Our guide Johan was simply outstanding! He seemed to know everything and everyone in Bruges, he was kind, charming, funny and super cute with our little son. For him personally, one must need a 6 out of 5 stars in the rating.
Ah, by the way the chocolate was also delicious and value for money is really fair!
by Hendrik Norbisrath on 09/16/2021
Très intéressant
Super visite et anecdotes intéressantes.
Guide très sympa et connaisseur !
by Jerome Charlier on 03/25/2021
teambuilding van de cacaoverwerkende bedrijven
De gidsen vonden het een meerwaarde om mensen uit de chocoladeindustrie te mogen rondleiden. Hun kennis van de stad werd dan ook zeer erg gewaardeerd door de genodigden. Aangezien er deelnemers waren uit 4 continenten deden zij enorm hun best om het interessant en verstaanbaar te houden voor iedereen!!!!

Iedereen was super tevreden! en er was zeker voldoende chocolade :):):)


Een dikke pluim voor de gidsen!!!!
by Silvie Mariën on 12/23/2019
know betterbook bettergo better
TripAdvisor Traveler Rating
1 Review
More offers from this partner