Brexit or not, Englishmen in Bruges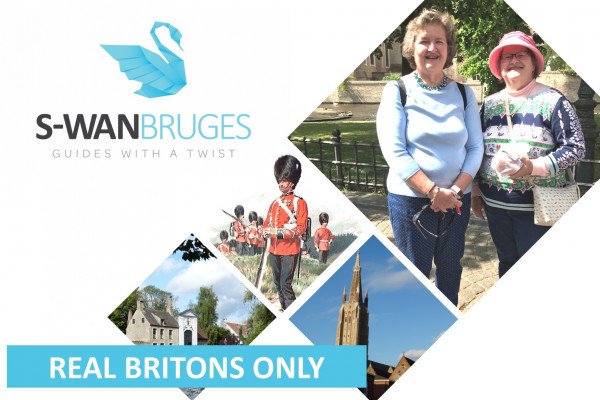 A guided tour of Bruges and its visiting Britons
Official local guide
References to British History
Original Theme Walk
Group ticket 90 € per guide (Max. 20 participants per guide)
| | |
| --- | --- |
| Duration | 2 Hours or 0 Hour |
| Participants | The number of participants in a group is limited to 20 persons. |
Further information
Charles Fryatt, captain of a merchant ship, rammed a German U-boat in 1915. He received a golden watch for this act of war. For this he was captured in 1916 and executed in Bruges. Proof? The inscription on his golden watch. Brexit or not, the English were always welcome in Bruges. As a political refugee: Gunhilde, sister of King Harold, to William of Normandy, Edward IV during the Rose War, Charles II to Cromwell, English Catholics to Henry VIII. As representatives of the seven arts with Thomas More, Frank Brangwyn or James Wheale. The British discover Bruges as a cheap second home after the Battle of Waterloo. And Bruges would not be today's Bruges without the British Gothic revival.
2 Reviews
Leuke wandeling, zeer goede gids!
Leuke, verrassende wandeling, fijne gids die zeer boeiend kan vertellen.
Het was heel slecht weer en toch viel de wandeling reuze goed mee!
Een aanrader voor mensen die Brugge ook eens op een andere manier willen leren kennen!
by Isabelle De Ryck on 12/19/2019
Brexit or not.
Interessant. Gids maakte nu en dan een grapje wat heel leuk was.
Geen moeilijkheden gehad bij het boeken.
Ik zou deze aanbieding aanraden.
by Marijke Coghe on 11/11/2019
know betterbook bettergo better
TripAdvisor Traveler Rating
3 Reviews
More offers from this partner