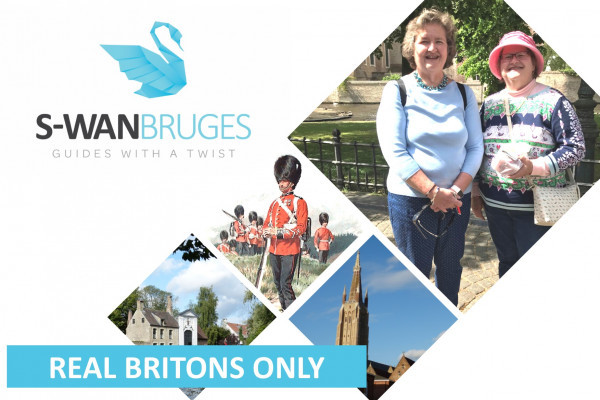 A guided tour of Bruges and its visiting Britons
Official local guide
References to British History
Original Theme Walk
Further information
A local certified guide takes you through the streets of medieval Bruges and shows you its intimate treasures. A stressless walk along the canals and pleasing squares of this charming place. Discover the must-see monuments and its former inhabitants, their ambitions, success or disappointments.But that's not all, this walk also tells you the stories of some of the British visitors Bruges welcomed through the ages. Most of them stayed for a short while, a few of them settled in and some of them left an unforgettable mark on Bruges' historical path.Not a Briton yourself? Don't you worry, our Britannica Walk is for anyone who loves a good story.
2 Reviews
Leuke wandeling, zeer goede gids!
Leuke, verrassende wandeling, fijne gids die zeer boeiend kan vertellen.
Het was heel slecht weer en toch viel de wandeling reuze goed mee!
Een aanrader voor mensen die Brugge ook eens op een andere manier willen leren kennen!
by Isabelle De Ryck on 12/19/2019
Brexit or not.
Interessant. Gids maakte nu en dan een grapje wat heel leuk was.
Geen moeilijkheden gehad bij het boeken.
Ik zou deze aanbieding aanraden.
by Marijke Coghe on 11/11/2019
know betterbook bettergo better
TripAdvisor Traveler Rating
1 Review
More offers from this partner