Anselm Adornes, from Bruges to Jerusalem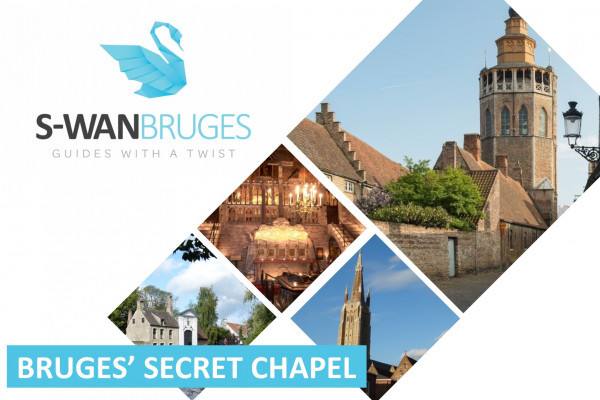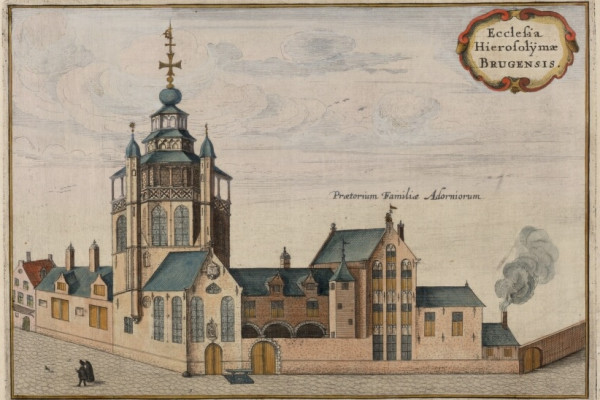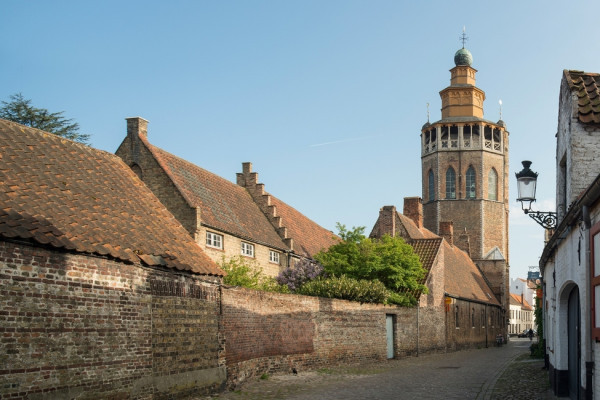 In the footsteps of knight Anselm to the mystical Jerusalem Chapel.
A guide with at twist leads you to the stunning world of the Adornes Family
Suprising less known heritage in the heart of Bruges
Authentical 15th Century Estate with chapel and garden.
Group ticket 90 € per guide (Max. 20 per guide)
| | |
| --- | --- |
| Not included | The entrance to the Jerusalem Chapel is NOT included in the price. |
| Duration | 2 Hours |
| Participants | The number of participants in a group is limited to 20 persons |
| Important information | The entrance to the Jerusalem Chapel is NOT included in the price. |
Further information
There stands Anselm Adornes, Knight in the Scottish Order of the Unicorn, nude to his undershirt, bareheaded, barefooted. That morning of May, 19th 1477, he drags himself from banner to banner to beg for mercy from every Dean of the city of Bruges. How different was the solemn ceremony 10 years ago in which he was overwhelmed with favours by King James III of Scotland.The mighty Anselm Adornes, the aristocrat, wealthy alum businessman, governor of the city and guardian of the Bruges' leper house. And still, just one political move is enough to trample on his honour and grace. The brave knight Anselm, who some years ago safely returned from a pilgrimage to Jerusalem, who, as an influential negotiator, defied the pirates of Gdansk, who finished building his own Holy Sepulchre Chapel in Bruges, and now … remain only disgrace and despair.
4 Reviews
Mooie wandeling veel en goed uitgelegd door de gids
Tegen wachten op deelnemers die niet op tijd komen
Als start om 14 u is dan moeten deelnemers op tijd zijn en hoeven we niet te wachten op zij die dat niet respecteren
Pro gemakkelijke inschrijving en onmiddellijke bevestiging
Wandeling zou ik aanraden aan al wie adornes niet ként
by annik decorte on 10/10/2019
Interessant
Aan iedereen
by Diane Mareydt on 10/10/2019
op een prettige manier, in eigen stad,kennis maken met zo veel mooi en geschiedenisrijk Brugge! Leerrijk en...om te onthouden!!
Verstaanbare geschiedenis voor iedereen, zeer attente gids!
Iedereen die van zijn stad een stukje meer wil weten als chocolade, frieten en bier.....
by Nicole Van Elslande on 10/10/2019
know betterbook bettergo better
TripAdvisor Traveler Rating
3 Reviews
More offers from this partner